Nov 30, 2018
Partner matching: Greener and smart mobility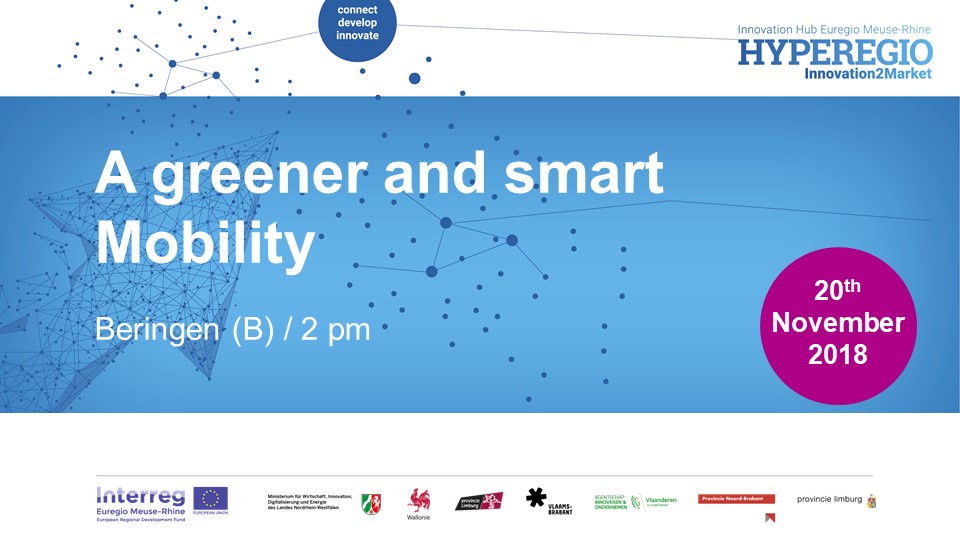 Location
Flanders Bike Valley
There, where electronics or IoT meet the cycling world, are plenty of opportunities for new innovative developments. With the partnering workshops we try to bring innovative companies and great thinkers together, with the opportunity to meet and match.
During the upcoming partnering workshop, the focus will be on Mobility in general and the opportunities to make this more green, durable and smart. Every idea, project or solution in this domain is welcome to be pitched on this event. Since mobility is a topic where a lot of regions are struggling with, this event will aim to also have some inputs from our Dutch and German colleagues.
Finally, an improvement in the field of mobility often involves some (infra)structural measures. To make sure that we will have the right people at the event we have also invited a number of policy makers to this event.
Preliminary program
13hr00 – User group meeting Smart Bike project
14hr00 – Welcome by BikeValley – introduction to Smart Bike
14hr15 – Introduction of the HYPEREGIO project
14hr30 – Introduction of S-Lim
14hr45 – Break
15hr00 – Company pitches
16hr30 – Matchmaking reception + possibility to visit wind tunnel test facilities
Registration
Participation in the event is free of charge, but registration is mandatory.
Please use the online registration form.