Feb 19, 2019
B2B MATCHMAKING "THE PATH TO DIGITALIZATION OF THE LOGISTISC INDUSTRY"
Gouvernement (Provincie Limburg), GA Maastricht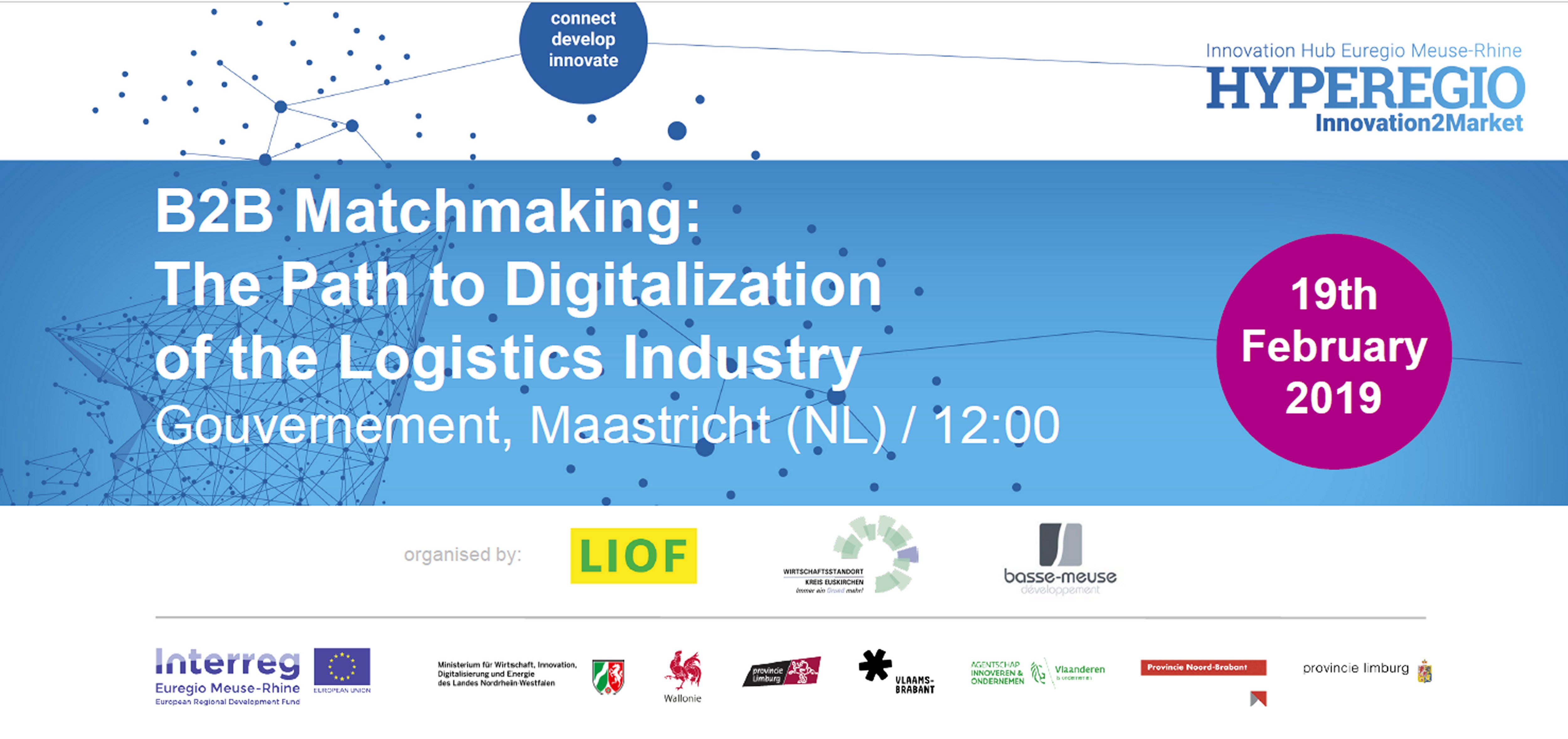 The project partners of the HYPEREGIO Innovation2Market project kindly invite you for the Smart Logistics Partner matching. The logistics industry...
---
Feb 20, 2019
B2B BROKERAGE WORKSHOP "E-MOBILITY MEETS LIGHTWEIGHT"
AZL GmbH at the RWTH Aachen Campus, Aachen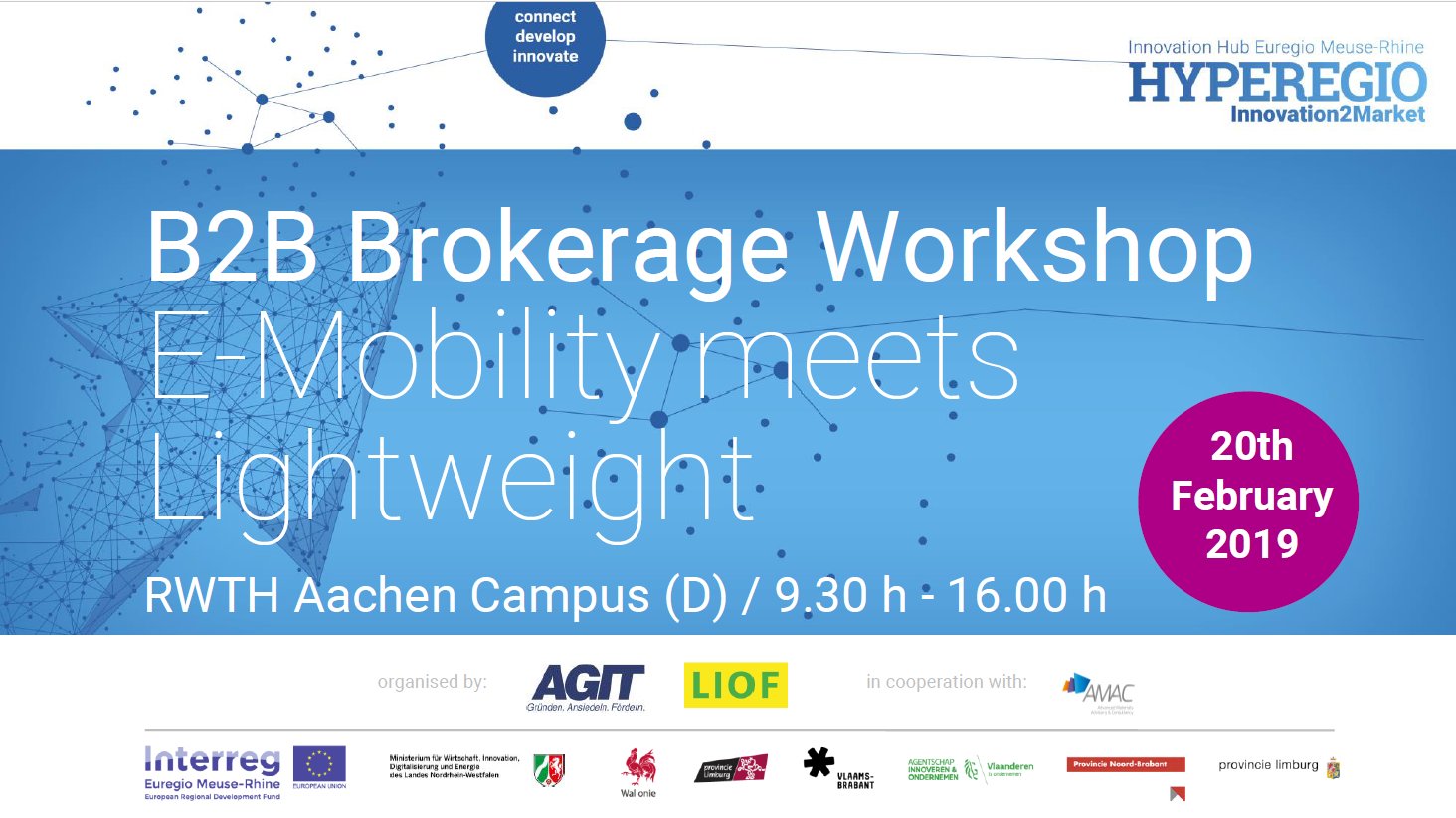 The growing impact of lightweight materials and design in the automotive industry is undisputed. Global trends go towards resource efficiency...
---
1
2
3
>