Jan 31, 2019
B2B Borkerage Workshop Smart Glasses: Technology & Applications
AIDE, Oupeye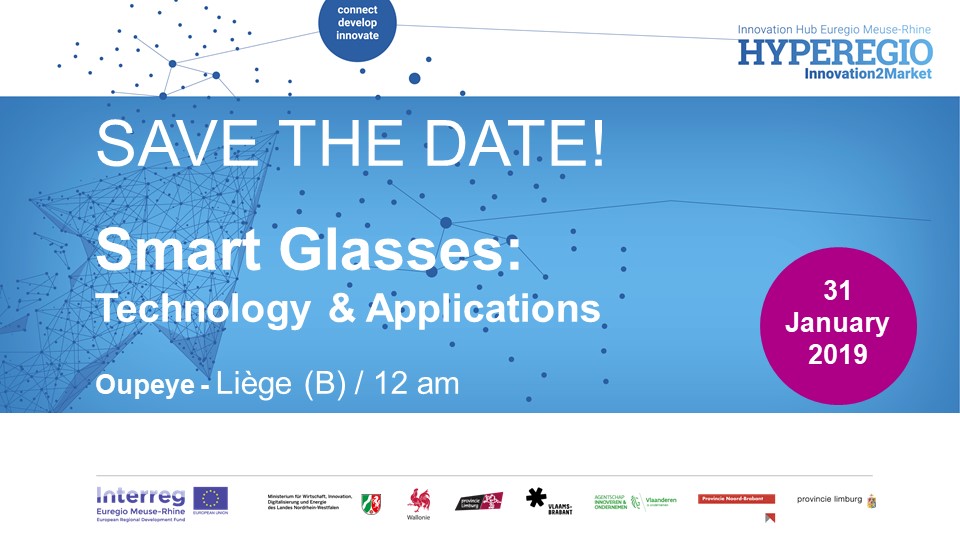 The HYPEREGIO project consortium kindly invites you for our brokerage event on Smart Glasses. New technologies find their way into daily...
---
Feb 12, 2019
B2B MATCHMAKING "PLASTICS IN MEDTECH AND LIFE SCIENCES"
TZA, Aachen
Plastic is a material with manifold possibilities in medical technology and life sciences. It can be used for disposable products...
---
1
2
>