Dec 06, 2018
Business Meets Science "Smart Buildings Evening"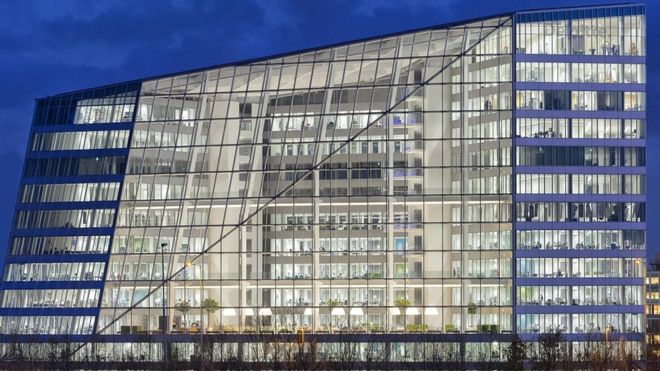 Smart Buildings are slowly becoming a reality. However some questions arise when we think about these buildings. What will be the impact of "Smart Buildings" on the user, the exploitation and the management of these buildings? What kind of new technologies & applications will be implemented in these buildings? What exactly is "Smart" about these buildings? What brings value to the different stake holders?
Questions where we try to shed some light on during this evening seminar where scientific partners and businesses will be able to exchange ideas on this topic with "Facility Manager" students and students active in the construction
of these buildings.
Participation is free of charge but registration is mandatory.
Register here and meet science & companies active in
this domain within the Euregio Meuse Rhine.
We look forward to welcoming you!
Your HYPEREGIO Partners
Program
18.30 h
Arrival, registration & sandwiches
19.00 h
Welcome and introduction
19.05 h
Keynote:

Learnings from smart buildings like: Booking.com; Cisco Toronto; Intel India; Microsoft Netherlands & US and of course The Edge Amsterdam (formerly known as the greenest and most intelligent building in the world) — By Onno Willemse, Global Business Director Smart buildings, Royal Haskoning DHV

20.45 h
Smart buildings: new opportunities

Facility management and big data – invitational pitch | Ludo Kockelhorn MSC, Zuyd University of Applied Sciences
Smart experience campus | Steven Palmaers, PXL University of Applied Sciences and Arts
An integrative approach for smart building engineering | Prof. Dr.-Ing. Rolf Groβ, FH Aachen
Cluster smart buildings in use: smart building maintenance through collaboration | Roben Decuypere -WTCB

21.30 h
Get together – exchange of ideas
Drinks & networking
22.00 h
End